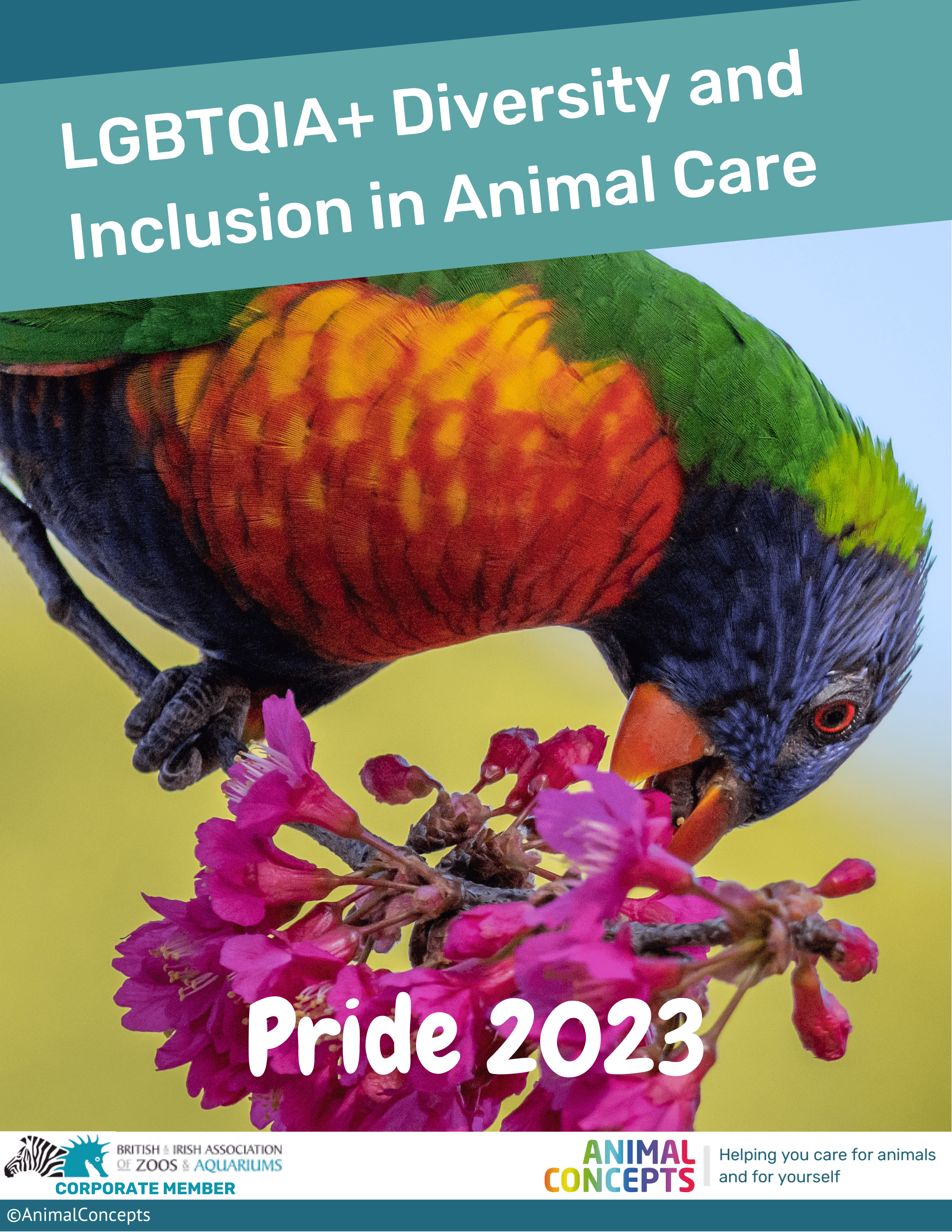 Every June the world celebrates Pride Month, marking the anniversary of the Stonewall Riots and reflecting on how far we have come towards LGBTQIA+ rights and where we still need to go. At AnimalConcepts, we are celebrating LGBTQIA+ inclusion and championing diversity in the zoo and aquarium community with a brand-new free resource addressing the ways in which animal care and other facilities can support staff, students, and visitors no matter how they identify. You can download the free resource HERE
While we wear the rainbow flag for June, it is important to remember as a community that Pride is not something we think about only for one month of the year. There are always things we can do year-round, whether it is day-to-day changes like sharing your pronouns or using inclusive language, or systemic changes like rewriting our DEI policies or building new gender-inclusive infrastructure.
We presented a webinar on gender diversity and...